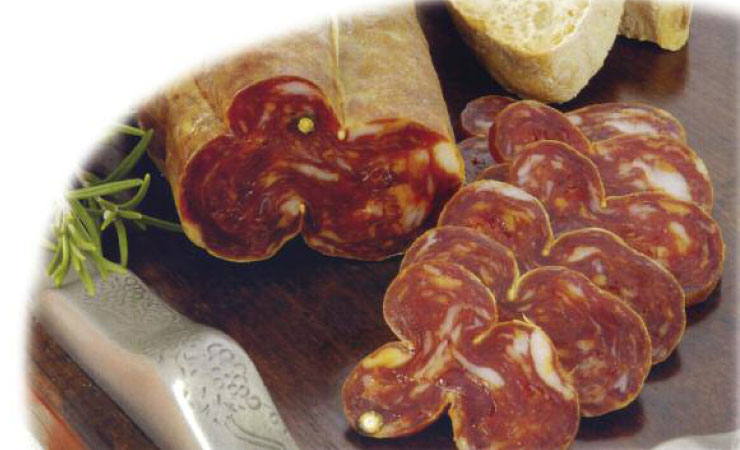 The Soppressata is a typical product of Calabria, which has obtained the DOP acknowledgement. It's a sausage prepared with first choice pork meat and lard cubes.
The meat is hand-cut in small pieces, salted, peppered, melted with hot pepper or pepperoni sauce, bain-marie cooked.
Ingredients: pork meat, salt, natural flavours, herbs.